Regardless of the helper's background, your maid is just like other people who deserve to be respected. Treating your maid fairly will render tangible and intangible benefits. It is always worth it to make their employment a happy and fair one. Therefore, below are the few tips for you in order to manage your maid efficiently:
1. TELL HER YOUR EXPECTATIONS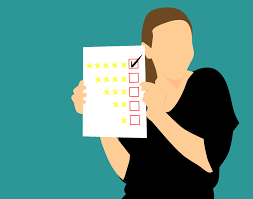 After hiring, write the routine list for her and fixed it to the wall to let her see from time to time. In this way, she can come back to the list if she forgets something, until the time she gets used to the chores. You can even translate your expectations in their mother tongue in case she couldn't understand your language very well.
2. PROVIDE PROPER TRAINING
The maid agency is a different place, and so is your house. Give her a proper training based on your house rules and even on member habits. It is essential to spend some time outlining the food interests of each of the family members, along with their allergies to different food substances. Spend some time and effort on training the new maid to use household tools and appliances and set expectations accordingly.
3. BE FAIR AND CONSIDERATE
Maids and helpers should be allowed for 7 to 8 hours to sleep. Do also provide adequate food for her to eat to have optimal health. A person can obviously work well if she has an adequate amount of energy.
4. SET RULES AND BOUNDARIES
Every household has its own rules. Be sure to spell out all the house rules to your maid, such as not to open closed doors and knock on them first before asking permission for entering a room. If she does a certain chore in a different way, tell her frankly how would you want things to be done. There would be less disappointments for you.
5. OPEN COMMUNICATION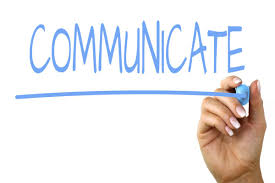 Give consistent and constructive feedback on all the tasks done by the maid or helper so that they know if they have done a good job. Share her your personal experience and tell her if anything she needs to improve. Badmouthing will not improve her performance and will only damage her emotionally.
6. REWARD HER
If your maid have done a good job, reward her to be more motivated. Rewards can come in different types including a small gift, an extra day off, a small amount of cash or anything she likes. Maids can be more motivated to work hard if she sees that you are happy with her job by rewarding her. You will see her become more productive and that's the most important thing.
7. NEVER ABUSE HER
If you do not like your maid or the work done, do not resort to abusive behavior verbally or physically, try to deal with them in patience or you might get into trouble with the law. Correct her properly by talking to her privately.
A happy maid will always try to get things done efficiently and will even go out of the way to help you and clean the house or look after your baby. Changing maids from time to time is costly. Hence, start with proper communication and reasonable expectations, you can save lots of money when you maintain a healthy employer-employee relationship.